I have Geometry House towels all over my home. They can be used for so many things! In this Geometry House towels review, I'll tell you my honest thoughts and even give you a discount code to try them for yourself!
**This post is NOT sponsored. I genuinely love and use these products!**
Geometry House Towels Review – What Are They?
Geometry was started in 2019 by two brothers, Matt and Jason Gutierrez. Their mission was to blend sustainability with function and design – and they succeeded!
Geometry specializes in microfiber kitchen towels made from consumer recycled materials. They are truly the best kitchen towels!
If that isn't great enough their prints are to die for. I must admit it's the main reason I love Geometry towels. I could spend hours looking at all their designs. And who doesn't love a cute dish cloth? ( read: I need them all! )
They are so fun to collect. And as a food blogger and busy mom of 4, I'm ALWAYS in need of some extra kitchen towels. I mean, is it possible to have too many? I don't think so. A good cleaning towel is always needed.
These towels are highly absorbent making them the perfect kitchen towel. Use them for drying dishes, mopping up spills, drying produce, or simply display them for an aesthetically pleasing look.
They can actually absorb 7x their weight in liquid! (😱)
Other ways to use Geometry House towels:
I love wiping down my shower with Geometry towels after I use it. The weave texture on these cloth towels is perfect for soaking up that extra water. Way better than cotton towels in my opinion.
They also make the cutest hand towels and can take your bathroom design to the next level.
I even keep a few in my car because there always seems to be a need or spill of some kind.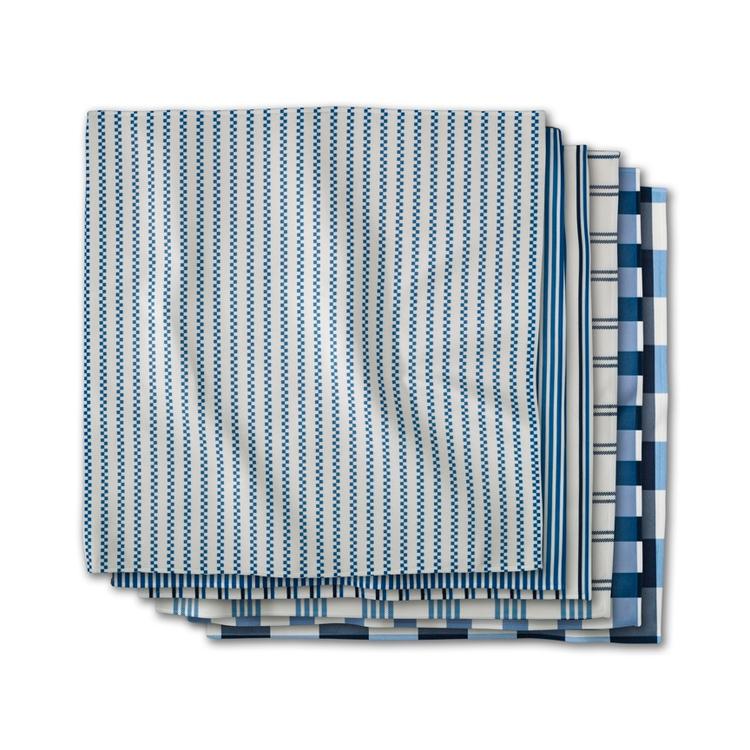 Geometry House Towels Review – What Do They Offer?
Geometry House Towels offers quite a wide variety of towels.
Their kitchen line includes:
Kitchen Tea towels (just a fancy name for dish towels, but they're typically larger in size)
Dishcloths
Dinner napkins
Bar Towels
Not Paper Towels
Their bath line includes:
Chenille Washcloths
Chenille Bath Towels
Chenille Hand Towels
Their beach line includes:
Beach Towels
Beach Blankets
Their fitness line includes:
Yoga Towels
Fitness Towels
Geometry House Towels Review – The Pros
Super absorbent
Amazing prints – and more added monthly!
Wash up great
Lightweight
Thin and not bulky
Great customer service
Quick drying
They make great gifts
You can stack my discount code on top of a sale
Their website is easy to navigate – search by color, category, collection or artist!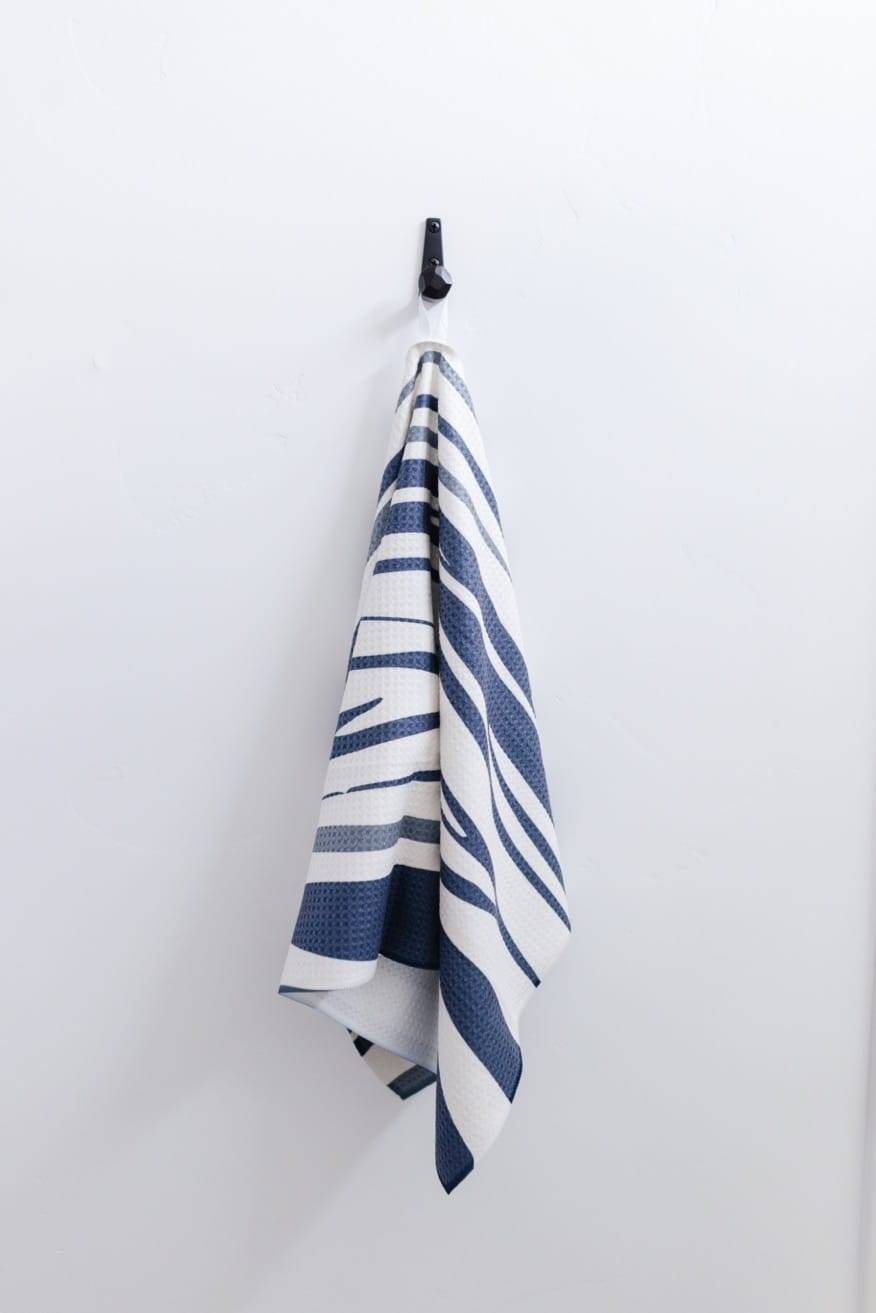 Geometry House Towels Review – The Cons
Okay, if I'm being honest, I do wish these towels were just a teensy bit cheaper. But overall I do think they're worth the price because of how they perform and how cute they are. 🙂
Click this link to shop Geometry towels. You can sign up for their email list to be the first to see deals and stack it with my code to save money!
Geometry House Towels Review – A Few Of My Favorites
Geometry House Towels Review FAQ's
Q: Are Geometry Towels Worth it?
A: I say yes! They hold up unbelievably well, wash well, perform well, and are super cute! They truly have a style for everybody, you're sure to find something you like! If you're not sure you want to make the investment, just buy one towel and give it a try! You can use code JillJ15 to save 15% off your order.
Q: Are Geometry Towels sold in stores?
A: Not at this time. Geometry towels are sold strictly online on their website.
Q: What is the difference between a tea towel and a dish towel?
A: Great question. Historically, tea towels are different than dish cloths. However, these days the term is used pretty synonymously with the word dish cloth. But technically a tea towel is slightly larger than the average dish cloth, and a bit fancier in appearance. Traditionally they're made of cotton or linen.
Q: What are Geometry Towels made of?
A: Geometry Towels are made from polyester and post-consumer materials like recycled water bottles.
Q: How do you wash Geometry Towels?
A: To make your towels last long and perform at their best, it's important to wash the towels in cold to warm water with mild detergent, and avoid using fabric softener. Geometry recommends washing them in loads that only contain other microfiber fabrics if possible. You can read about one of my favorite non toxic laundry detergents here.
Q: Which Towel brand is best?
A: The Geometry House brand is by far my favorite brand for dish towels. They're super high quality and have amazing designs!
Final thoughts on Geometry Towels
In conclusion, there are a variety of towels one could use around their home. Amazon has hundreds if not thousands of choices to view including kitchen bar towels, flour sack towels, bar mop towels, utopia towels…but I choose Geometry because I like to support small businesses, they are made well, absorbent, AND on point with their designs. It's a win win!
If you enjoyed this Geometry House towels review, leave me a comment and let me know what prints you ordered!
And don't forget to sign up for my newsletter here
Hungry for more? Click a link below see some of my favorite recipes!
Peanut Butter Snack Balls
Pumpkin Spice Energy Balls
Instant Pot Baked Potatoes
Almond Butter Cups
Balsamic Chicken Drumsticks
Fudgy Paleo Brownies
Paleo Pecan Cookies With Chocolate Chips
Strawberry Banana Valentine's Smoothie
Low Carb Keto Chicken Salad
Slow Cooker Elderberry Syrup
Healthy Lemon Popsicles
Vegan Peanut Butter Banana Ice Cream
Double Chocolate Walnut Cookies
Gluten Free Chocolate Chip Cookies
keywords towels kitchen